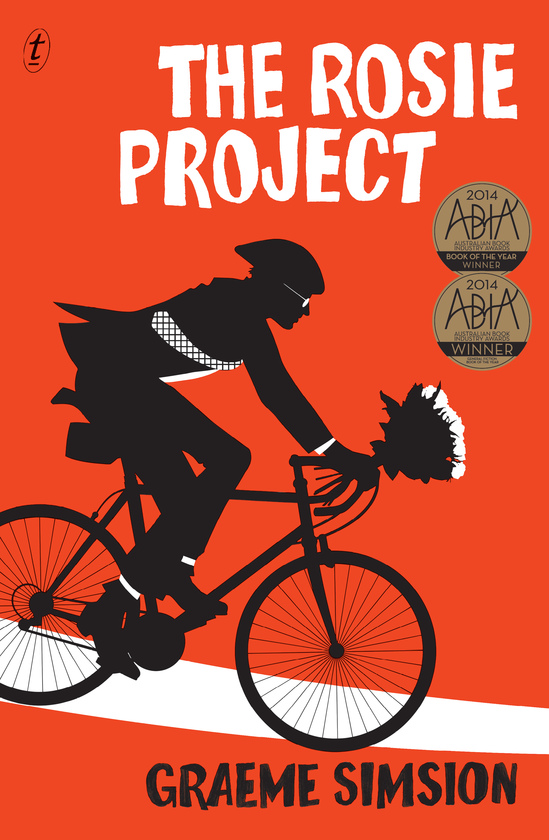 I enjoyed reading this book. I found the story cute and romantic. The pace was good and I found the characters easy to relate to and understand.  I did struggle a little bit with the way characters leaned towards archetypes and the predictability of the story generally. It didn't surprise me to learn that the author had studied and written screenplays.  The three act formula was well-utilised.  Unfortunately a big reveal was obvious to me from early in the novel, mainly because of how neat it would make the story.
Having said that, Graeme Simsion has really hit the mark for a sweet romantic comedy with "The Rosie Project," full of fun mishaps and misadventure.  The story is told from the point of view of the main protagonist, a quirky Genetics academic, Don Tillman. Don tries to play to his strengths when searching for a life partner, by using his well-honed analytical skills. Then Rosie appears on the scene with her own man hunt and derails Don's well-laid plans.
A great deal has been made about whether or not Don has Autism Spectrum Disorder.  The author has commented that he consciously chose not to directly address that question in the novel (see here).  Simsion did a nice job of making Don likeable, believable and heroic without being cringingly patronising about it.  The possibility of Don having autism has raised comparisons with "The Curious Incident of a Dog in the Nighttime" by Mark Haddon. That I loved, by the way.  I found Haddon's book more tender and nuanced than Simsion's "The Rosie Project," and a lot less predictable. Still, if you enjoyed Haddon's book I think you will enjoy "The Rosie Project."
Overall I wanted more from the characters and more from the settings to bring the whole thing to life and give it depth, but I think that is just my preference rather than a 'failing' of the novel.  Perhaps this will come with the film version. Or maybe I just did need to do a better job with my own imagination.  I'd recommend it to people for a fun, easy read if you're up for a romantic comedy that's just a little bit nerdy in a very cute way.